ELIOSYS PROVIDES ITS SKILLS AND ITS LABORATORY EQUIPMENT TO SUPPORT DESIGN OFFICES TO PERFORM OPTIMAL NUMERICAL SIMULATIONS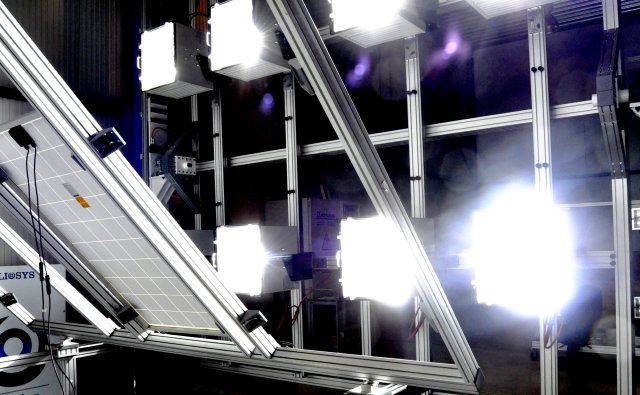 Numerical simulation is an essential tool to design photovoltaic plants. However, this simulation must be properly set up and the module strings must be smartly designed to maximise production.
Correctly setting up parameters of a numerical simulation makes it possible to provide accurate results and therefore to reduce financial risks. This optimisation is possible thanks to the ELIOSYS laboratory measurement equipments (IEC 61853).
To minimise installation costs and maximise annual production, it is especially important to properly design the module strings and the DC electrical installation.
Based on its 10 years' experience, ELIOSYS has developed strong skills in various types of PV plants: ground-based power plants and inclined or flat rooves PV plants.