CONTROLING THE PRODUCT MANUFACTURING
A factory inspection is the control of the manufacturing steps and processes intended to transform a set of materials into a PV module. The verification of storage areas, components, stages and production parameters is essential to ensure the continuity of performance, durability and safety of modules and therefore of PV plants.
The purpose of the factory inspection is to check whether the characteristics of the certified product comply in terms of its components (cell, frame, EVA, etc.) and production quality. This inspection aims to ensure that the production plant owns and uses all the resources necessary to manufacture quality modules.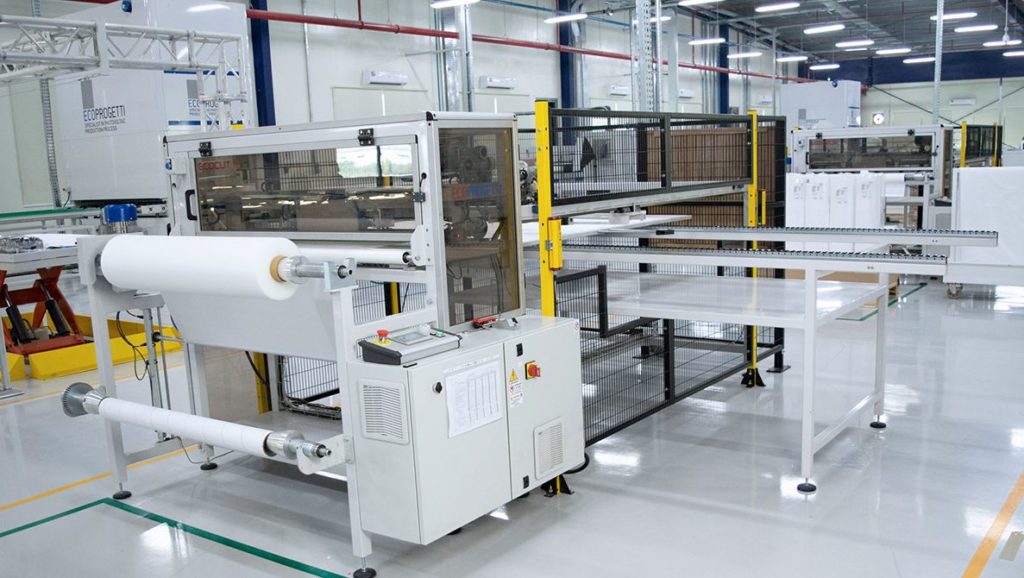 For many years, and thanks to its ISO 17025 accredited laboratory experience, ELIOSYS has carried out factory inspections for its customers to determine whether the materials used are compliant and whether best manufacturing practice is applied on production sites worldwide.
The result of a factory inspection is documented in a technical report. This report will include many points and will end with an assessment including preventive, corrective or improvement actions.
If the report does not include comments affecting the quality of the modules produced, a factory inspection certificate and/or a local European production certificate will be prepared and sent. All certificates issued are published on our website, providing total transparency.
REFERENCE FOR FACTORY INSPECTIONS
ELIOSYS will carry out a complete inspection of the manufacturing plant based on the following items:
GENERAL INSPECTION OF PRODUCTION;
INSPECTION OF COMPONENTS;
CONTROL OF PRODUCTION AND STORAGE PROCESSES;
QUALITY CONTROL OF EQUIPMENTS THROUGHOUT THE PRODUCTION FACILITIES;
CONTROL OF THE QUALITY MANAGEMENT SYSTEM.
The validity of a factory inspection certificate is 1 year.
This certificate is associated with our ELIOCERT certificate (IEC 61215 and IEC 61730) to ensure control continuity of a PV product.
Depending on the size of the manufacturing plant, the inspection can last for half a day up to two days (travel excluded).
Suivant la taille de l'usine de fabrication, la durée du contrôle peut varier entre une demi-journée et deux jours (en ne tenant pas compte du transport).